Walled Lake
On behalf of the city of Walled Lake community, welcome to Walled Lake! Walled lake is a small boating town with a lot of history. Walled lake is located in Oakland County and is surrounded by the neighboring suburbs of Novi on the South end and Commerce on the North end. The population is around 7,000 according to the 2010 census.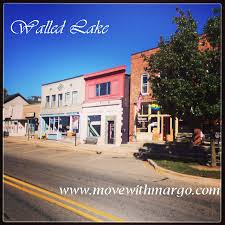 HISTORY
Walled Lake was first home to the Potawatomi Indians. The plot of land that would eventually become the city of Walled Lake was likely used as a ceremonial site by these Indians, while popular legend states that the northwestern and western shores of the lake itself were once an Indian burial ground. This Indian population was moved west under the administration of president Andrew Jackson.
In June of 1825, the first white settler to arrive in Walled Lake and give it its name was Walter Hewitt, of Farmington. Walled Lake was given its name by Walter Hewitt when he saw the wall running along its western bank. Hewitt built a cabin near where Walled Lake Cemetery currently stands today.
In the years following in Hewitt's footsteps, settlers began to arrive from the East, intrigued by cheap land prices. In 1826, Bela Armstrong – the first white settler since Hewitt's departure – arrived, and a steady flow of new settlers followed. Notable among these were Eliphat Hungerford, who arrived in 1831 and established the village's first apple orchard, and two men known as Pentice and King, who established the Indian trading post of White Rock to trade with the local Potawatomi tribe until they were relocated in 1833. The first store and school were established in 1833, and the first church in 1837, with another Baptist church being constructed some 20 years later.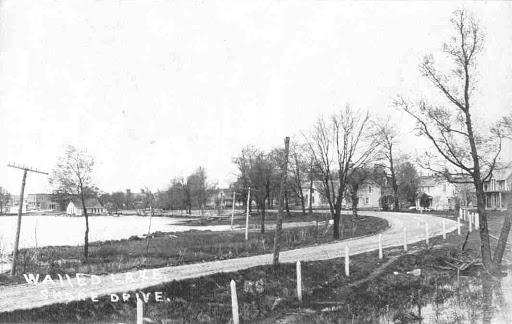 In 1834, ground work was laid for a new road linking the cities of Ann Arbor and Pontiac, which is now called Pontiac Trail. This new road was slated to run directly through Walled Lake, and one early settler – Jesse Tuttle – recognized that this would be a great opportunity for the village to grow. The farmland of the Tuttle Homestead was divided up into new streets and blocks which would later be built up by incoming settlers. The original farmhouse of the Tuttle Homestead still stands on the lake's Northern Shore.
Walled Lake is also home to a stop on the Underground Railroad, which helped slaves from the South escape to freedom: Foster Farmhouse. Foster Farmhouse still stands today, having been moved to its current location at Reilly Park in 1997, and is considered by many to be a local treasure. Leaders in the community are coming together to help preserve and establish Foster Farmhouse for all the historical worth it is to the town.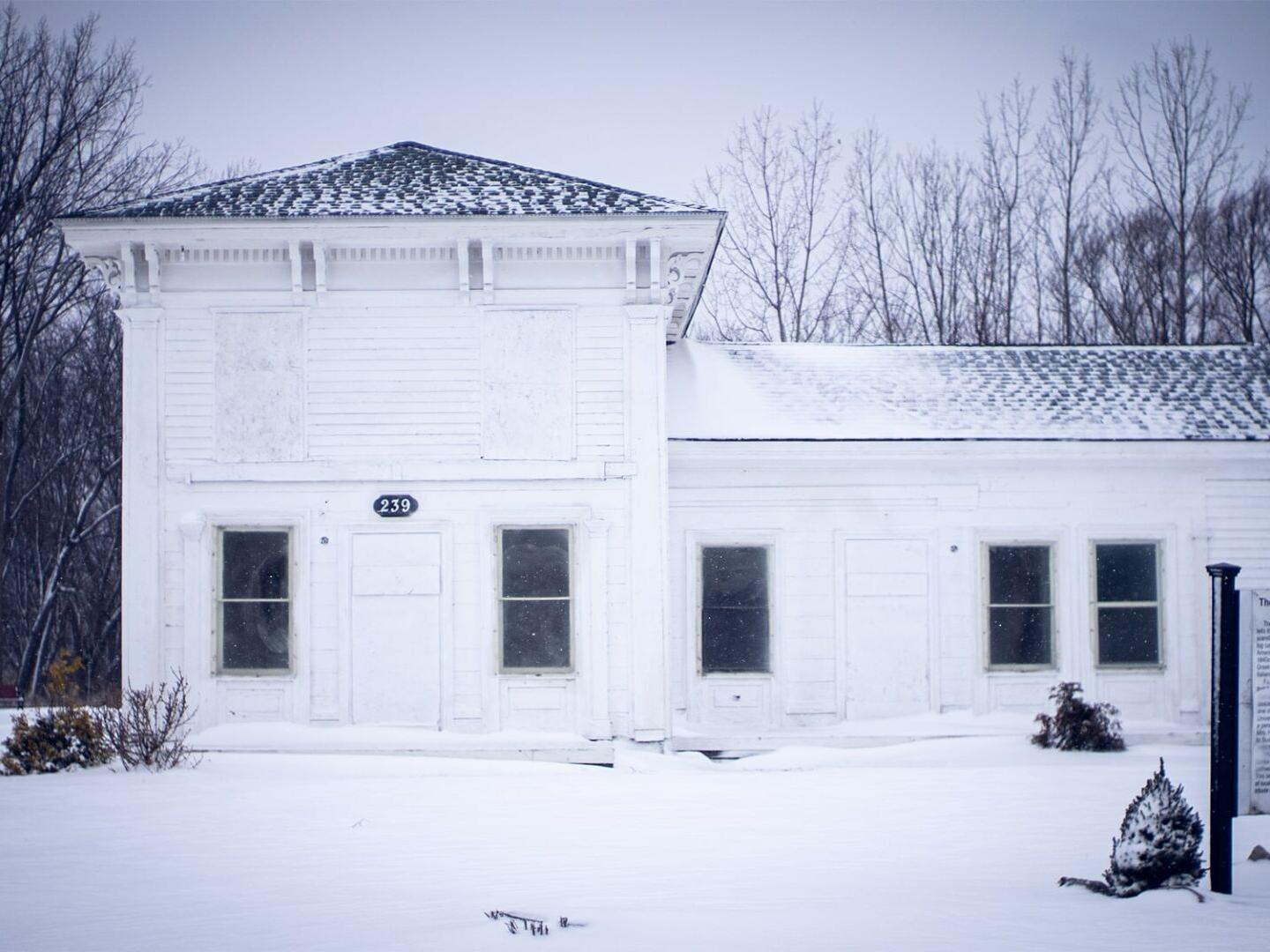 In 1925, Walled lake opened a new casino which would be called the Walled Lake Casino Shores Pavilion. This casino quickly became a hot spot with such performers as Marvin Gaye, Chuck Berry, a young Stevie Wonder, Louis Armstrong and others. The casino brought many tourists from all over to Walled Lake over the 30 years it was running. It closed in 1962, only to burn down in 1965 on Christmas Day.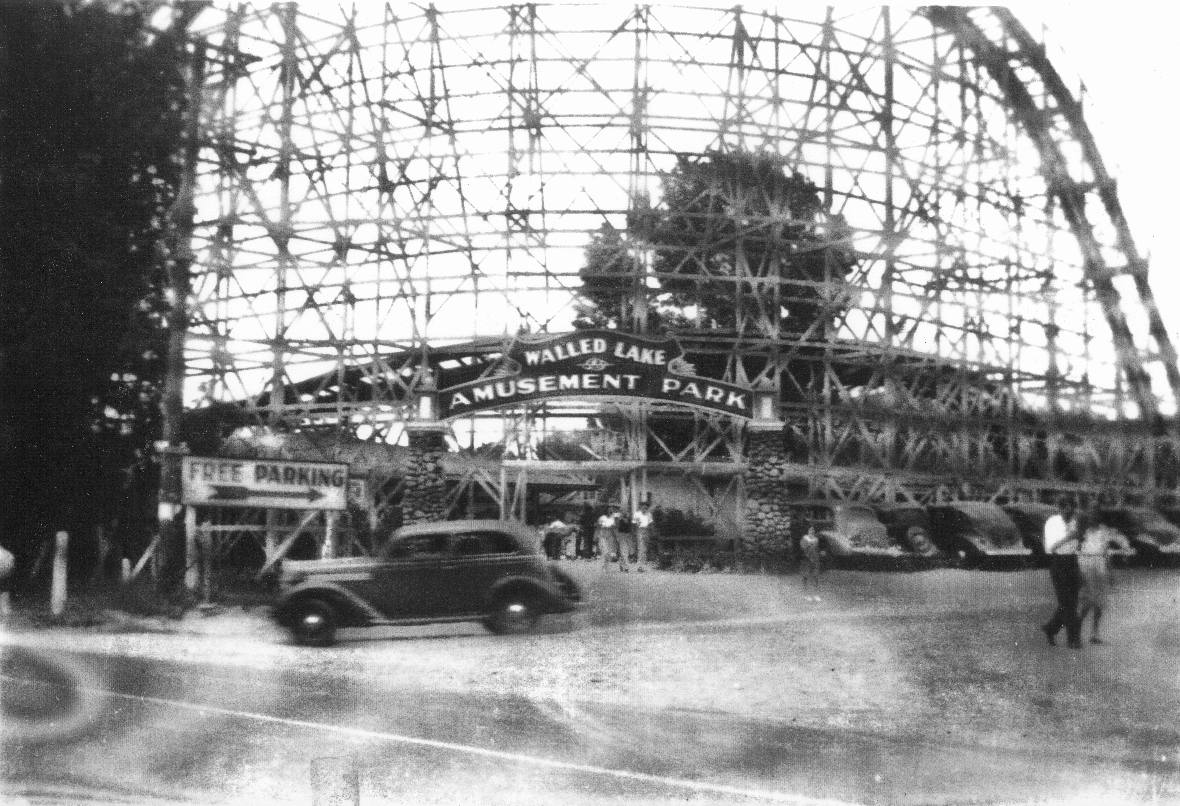 Memorial Day of 1929, Walled Lake opened up yet another tourist attraction with Walled Lake theme Park. The new coaster and the rest of Walled Lake Amusement Park opened Memorial Day of 1929 and included a roller coaster, a two story water slide, two 500' boardwalks, speedboat rides, a bath house, a Tilt-A-Whirl, Dodge-Em cars, and Flying Scooters. Unfortunately, the water slide had to be shut down due to the death of an 8-year-old girl. Picnics were one the the largest sources of income for the park and the businesses around the park. The Walled Lake Amusement Park brought thousands of thrill seekers every weekend for around 30 years. Due to the upcoming popularity of the Detroit area Metro Parks and television entertainment, the park started to get less popular in the early sixties. In 1962, The Pierce Family sold the park the Wagner brothers, who had already owned their own park closer to Detroit called "Edgewater". By 1968, most of Walled Lake Amusement Park's attractions were moved to Edgewater and was officially shut down. The closing and demolishing of what was left of the Walled Lake Amusement Park represented the true end of the "golden years" in Walled Lake.
SCHOOLS

Walled Lake Consolidated Schools is a highly rated, public school district located in Walled Lake, MI. It has 13,615 students in grades PK, K-12 with a student-teacher ratio of 20 to 1. The district has 12 elementary schools, four middle schools, and three high schools. According to state test scores, 48% of students are at least proficient in math and 47% in reading. Walled Lake is ranked #44 out of 555 as best school district in Michigan. The average graduation rate is 92%.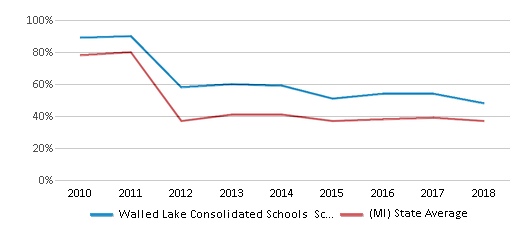 Walled Lake Northern High school boasts a national ranking of #1471. Walled Lake Northern High School is ranked 45th within Michigan. Walled Lake Western High School was ranked in the top 5% of all schools in the nation by Newsweek magazine. The football team won the state title in 1996, and again in 1999 (USA Today 11th ranked in country). The Walled Lake Central Viking Marching Band was the 2010, 2011 and 2013 MCBA Flight I State Champion. The band was also a performer at the 89th Annual Macy's Thanksgiving Day Parade.
RESTAURANTS AND NIGHT LIFE
The Beach TIki Bar & Boil is located on Walled Lake Drive in downtown Walled Lake. It is located on the water and has stunning views of the town and lake. There are some great local places to dine in such as Benstein Grille, Uptown Bar and Grill and Casey's of Walled Lake. Walled Lake is minutes from Novi, where there are plenty of restaurants, bars, and malls.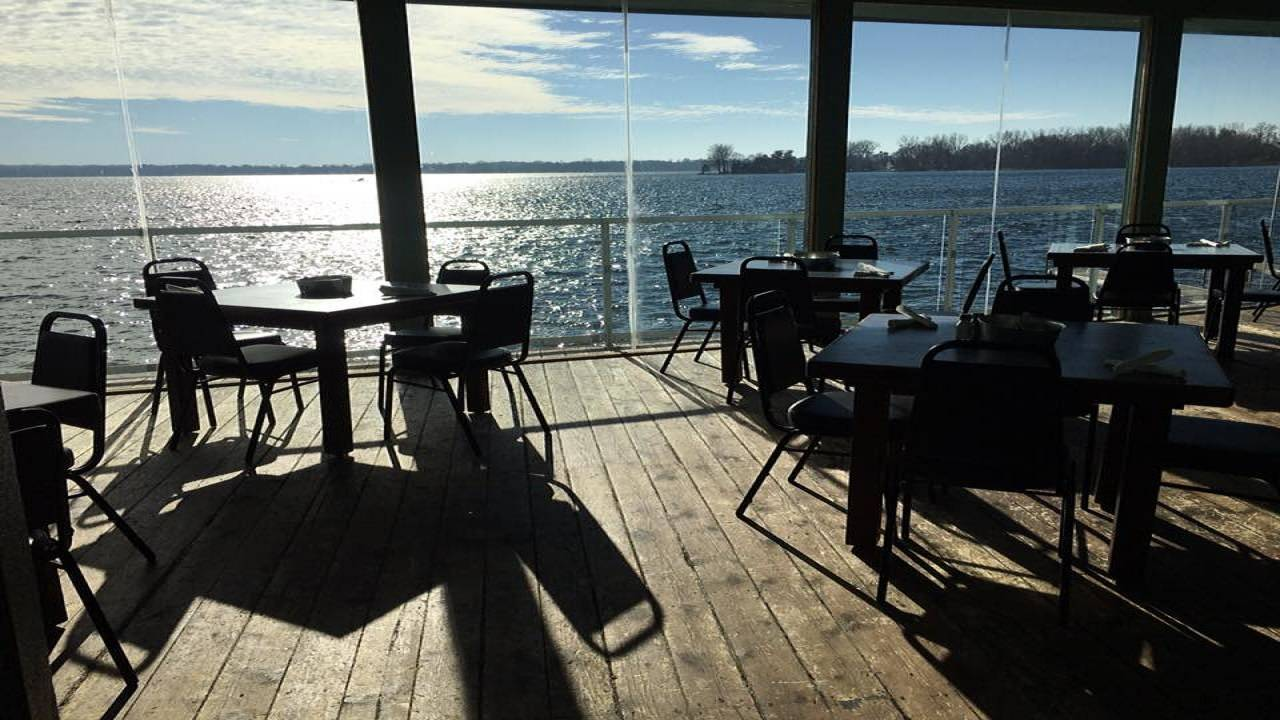 Visit Walled Lake and see all that it has to offer!