Novi

Community:
On behalf of the Novi community, welcome to the City of Novi! Business and community members choose Novi because we believe Quality of life…is the way of life.
In Novi, there is much to be proud of — excellent schools, quality public services, safe neighborhoods, preservation of natural features, solid property values, and continued development. Additionally, in Novi, we are extremely proud of our cultural diversity. More than 60 businesses based in Japan and at least 14 businesses based in Germany call Novi "home" in the United States. Combine these factors with fiscal responsibility and an open government that values and welcomes community involvement, and you have a dynamic, prospering city.
Our community has much to offer prospective companies. Located at the convergence of four major expressways, Novi has unparalleled access and proximity to health care, technology, and automotive industry headquarters. This, coupled with vibrant retail centers, sets Novi apart from other communities and is one of the many reasons businesses choose Novi.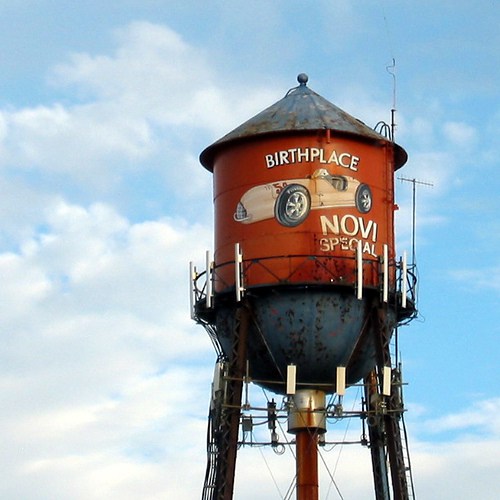 The City of Novi boasts a State Equalized Value of more than $3.32 billion, higher than the State Equalized Value of 60 of the 83 counties in Michigan. Novi's proven vitality, strategic location and diverse opportunities are an economic success story in which there is plenty of room for additional new commercial, industrial and residential growth. At a time when many areas struggle, congested suburbs are fighting further growth, and rural areas deal with open space preservation, the City of Novi has led another more positive way in smart, planned growth.
We are committed to promoting economic development in Novi. This commitment is reflected in our economic development vision to retain and grow current Novi businesses and showcase our community for new investment. Specific goals are to promote high tech and biotech development and create diverse job opportunities.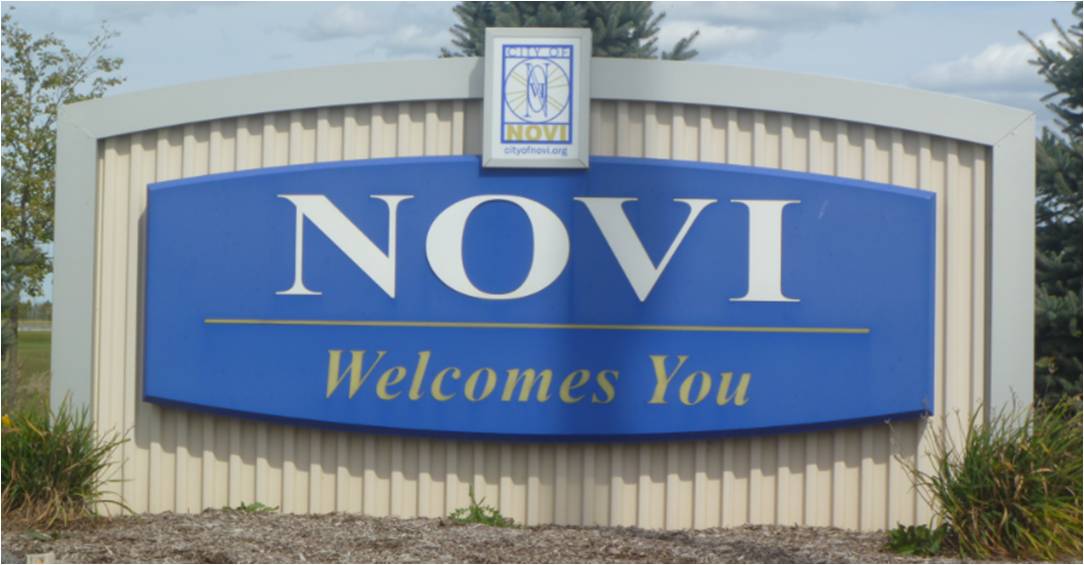 To realize these goals, the City of Novi has made some exciting and positive changes. We recently formed the Community Development Department — a one-stop shop for all building and planning needs. We created the Neighborhood and Business Relations Group to attract, retain, and expand existing business in Novi. Along with the dedicated efforts of our Economic Development Corporation and staff, we are focused more than ever on the pursuit of new businesses and on the success of existing businesses in Novi, recognizing the important role businesses play in the vitality and economic stability of our community. Our goal is to work with you to establish your business in Novi, and then to work cooperatively with you as your business prospers.
We trust you will find Novi to be a friendly, dynamic, and prosperous place in which to reside and do business.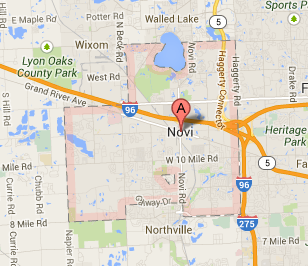 Novi named one of 50 "Best Places to Live" -----------------------------> Novi Today - 50 Best Places to Live - 2016.pdf
Education:

Education is a valued asset in Novi, making the community a choice place to live because of the highest quality education opportunities. The City is serviced by four award winning school districts with 11 elementary attendance areas serving Novi's 53,000 residents. Visit the Novi Community School District website. Or visit Novi's other public school districts websites: Northville Public Schools, Walled Lake Schools, or South Lyon Community Schools.

The City of Novi is also proud to be the home of Walsh College, an award-winning secondary education facility, Catholic Central High School and Japanese School of Detroit

The University of Phoenix in Livonia offers on campus or online courses, allowing you to earn your degree when and where you want.

Franklin Road Christian School is a K-12 coeducational, college-preparatory school with a nondenominational Christian philosophy. They have been located in Novi since 2000.

Novi Community Schools

Read about the Novi High School Robotix Team, and Mayor Clark's Commendation in our Special Events/Programs section.

Read about our Sister City relationship with Owani, Japan in our Special Events/Programs section.

Walled Lake Schools

Walled Lake Schools' You Tube Videos

The following articles are from the Walled Lake Schools newsletter Learning and the Walled Lake Consolidated Schools Board Briefs.

Glengary Receives Michigan Blue Ribbon School Award
Walled Lake Schools Serves Nine Communities
Study Cites School District's Excellence

Glengary Receives Michigan Blue Ribbon School Award

Glengary Elementary School is the proud recipient of the 2000-2001 Michigan Blue Ribbon Exemplary School award. Established by the Secretary of Education in 1982, the purpose of the Blue Ribbon Schools Program is to: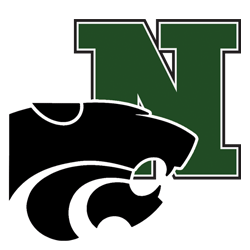 Identify and give public recognition to outstanding public and private schools across the United States.
Make available a comprehensive framework of key criteria for school effectiveness that can serve as a basis for participatory self-assessment and planning in schools.
Facilitate communication and sharing of best practices within and among schools based on a common understanding of criteria related to success.
Blue Ribbon schools model excellence and equity. They exhibit a strong commitment to educational excellence for all students. The school's success in furthering the intellectual, social, moral, and physical growth of all its students, including those with disabilities and limited English skills, is a basic consideration underlying the recognition criteria. In seeking successful schools, the program welcomes both schools that have demonstrated sustained success in achieving these values and schools that have demonstrated significant improvements by overcoming serious obstacles.

This year fifty elementary schools from across the state of Michigan completed the rigorous Blue Ribbon application requiring descriptions and proof of successes in the following eight criteria areas:

Student focus and support
School organization and culture
Challenging standards and curriculum
Active teaching and learning
Professional community
Leadership and educational vitality
School, family and community partnerships
Indicators of success
Only nineteen of the fifty elementary schools were selected for site visits by the Michigan Blue Ribbon Review Panel. The site visit for Glengary took place on October 23, 2000. They received an exemplary score and were officially validated on November 8, 2000 as a state Blue Ribbon school. The Michigan Department of Education has nominated and submitted Glengary's application to the U.S. Department of Education where they now aspire to win the National Blue Ribbon award.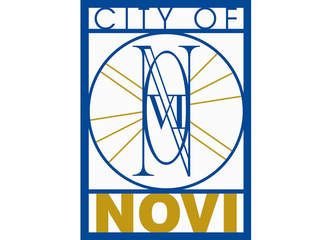 Walled Lake Schools Serves Nine Communities

The Walled Lake School District encompasses more than 55 square miles and includes all or part of nine governmental units: The cities of Farmington Hills, Novi, Orchard Lake, Walled Lake and Wixom, the townships of Commerce, West Bloomfield and White Lake, and Wolverine Lake Village.

Study Cites School District's Excellence

Walled Lake Schools has earned the Gold Medallion Award in the tenth annual Educational Quotient ratings conducted by Expansion Management magazine. The Gold Medallion Award is reserved for only those districts scoring in the top 16% nationwide.

The magazine's annual rating of 2,234 school districts across the country covers communities of 15,000 or more. The Educational Quotient of a district is a score derived from numerical weight factors such as graduation rates and test scores, as well as other factors such as a measurement of the community's financial investment in its school, teacher salaries, student-teacher ratios, and educational levels of community members.

A release issued by the magazine states, "The EQ, unlike many other educational ratings, focuses primarily on results. Although we do gather data on spending and salaries and the socio-economic background of the community, what's most important to us are test scores and graduation rates."

The Walled Lake District has also been honored for the past several years by another national school rating organization, SchoolMatch, with its What Parents Want Award presented annually to districts ranking in the top fifteen percent nationally.
cityofnovi.org/Community/Education
Elementary Attendance Novi Map.pdf
Major Shopping Centers: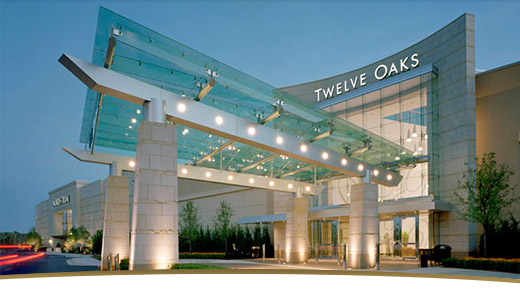 Twelve Oaks Mall: Features 4 major department stores, 180 specialty stores, and a variety of restaurants and eateries.

West Oaks I and II: Includes a variety of department, specialty, furniture, toy stores and restaurants.

Novi Town Center: Over 75 specialty and retail stores including Walmart and Golfsmith and a vast array of restaurants and coffee shops. Novi Town Center Area Study

Main Street: Mixed use retail, dining and entertainment, and office units near residential development.

Twelve Mile Road Crossing at Fountain Walk: The area's largest outdoor retail, entertainment and dining center.
History: --------------> History of Novi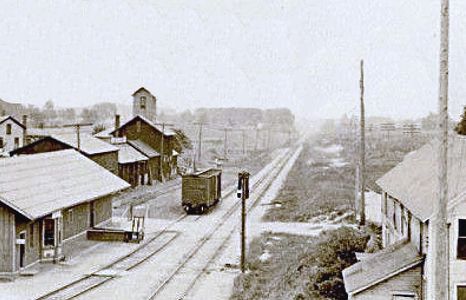 Novi was apparently stop "No. VI" (or "6") on this route to the state capital. Below, the same depot in an overhead view. [Photos, Alan Loftis Collection]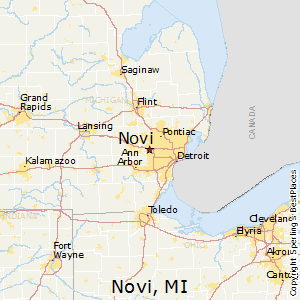 Island Lakes